Direct Healthcare Group (DHG) are proudly supporting this year's Stop Pressure Ulcers Day, which takes place on the 18th November. The Stop Pressure Ulcers Day is co-ordinated by the European Pressure Ulcer Advisory Panel (EPUAP) with the aim of increasing national awareness for pressure injury prevention and to educate the public on this topic.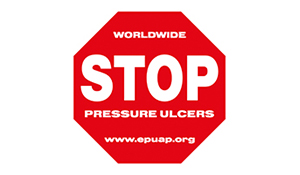 Increasing awareness and understanding surrounding pressure ulcer prevention and management is the principle aim for Stop The Pressure Day, an aim that is recognised by DHG to prevent this avoidable patient harm.
DHG's aim is underpinned by the provision of dedicated clinical educational resources and delivery of class leading Ethos Education webcasts with key opinion leaders including Jacqui Fletcher OBE and Professor Amit Gefen.
Pressure Ulcer Prevention Clinical Resources
This year, DHG are pleased to release Pressure Ulcer (PU) Clinical Educational resources including:
The Patient Voice
Over recent years, the patient voice has become increasingly important, helping to shape the International Prevention and Treatment of Pressure Ulcers/Injuries Guideline. DHG encourage you to read two highly personal accounts of lives that have been devastated by pressure ulcers. We often think of pressure ulcers in terms of incidence or prevalence affecting a defined patient population, or in terms of 'how much it costs to heal a specific Category of pressure ulcer?'. It is easy to lose sight of the personal cost of pressure ulcers, but reading Emma's story or Jamie's story, ensures that we don't just think of these wounds in terms of percentages or pounds and instead we think about the people that sit behind the statistics.
This year, we will be hosting a Q&A forum with DHG's Clinical Nurse Specialist, simply email your pressure ulcer specific questions to [email protected], and we will post a video response for each question throughout Stop The Pressure Day.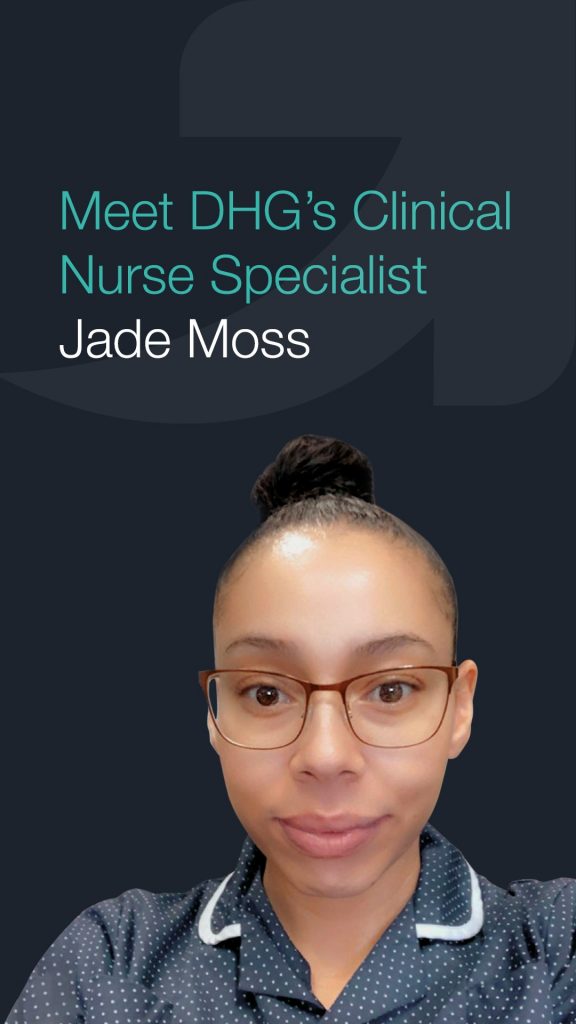 Ethos Education Pressure Ulcer Prevention Webcasts
As part of DHG's ever-growing suite of clinical education resources, we will be hosting Ethos Education webcasts presented by world-class wound care key opinion leaders.
An Introduction to Pressure Area Care with Jacqui Fletcher OBE
Under Pressure: The Prevention of Pressure Ulcers using the aSSKINg Bundle, Thursday 25th November 12-1pm

How do we prevent pressure ulcers?
How do we assess skin?
Surface selection and use
Moisture on the skin
Categorising pressure ulcers

Everything But Pressure: The Role of Shear, Friction and Microclimate in Skin Integrity, Wednesday 8th December 12-1pm

The effects of pressure and shear
Envelopment and immersion
Cell deformation
Microclimate and the effect of moisture on the skin

Managing The Pressure: Advances In Appropriate Risk Assessments, Monday 29th November 12-1pm

Advance in risk assessment processes and factors
Risk assessment tools
Skin assessment as part of a risk assessment

Taking The Pressure Off: Equipment Selection In The Community Setting, Wednesday 15th December 12-1pm

Identifying specific challenges surrounding equipment provision in the community setting
Engaging patients and carers in equipment selection and use
Evaluating care delivery

Shifting The Pressure: Moving and Handling with Pressure Area Care In Mind, Monday 20th December 12-1pm

The links between moving and handling and pressure ulcer prevention
Selecting the right equipment to maintain healthy skin
Working as a team to prevent patient harm
To register for an Ethos Webcast, click here
"How can we alleviate chornic pain associated with pressure ulcer risks through utilising minimum tissue deformation mattresses?" by Professor Amit Gefen
• Envelopment is a key benchmark for comfort and pressure ulcer risk mitigation
• Using advanced biomechanical computer modelling, the value of optimal envelopment can be (quantitatively) determined
• Computer modelling further allows to evaluate the extent of alleviation of sacral soft tissue stress concentrations – the primary cause for sacral pressure ulcers
• It was found that a minimum tissue deformation mattress is effective in dispersing the tissue loads at the sacral region which is highly vulnerable in supine patients
• The observed tissue load relief is also beneficial in reducing discomfort or chronic pain
• The above topics will be described in their clinical context, such as concerning the implications for patients in intensive care units, nursing homes or home care
To register for an Ethos Webcast, click here
Keep up-to-date…
To ensure you stay up to date with everything we are doing for STP2021 please keep an eye on our website news page and follow our social media feeds, remembering to use our dedicated hashtag #poweringPUprevention to follow the campaign.